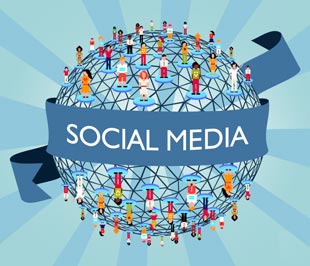 The talk about social media making us narcissistic and superficial due to our obsession with it is just a big hype. The fact is, that is changing the globe in amazing ways. This is a conclusion from the research done by University College London and it has been provided in various new books and reports.
For this extraordinary research, nine anthropologists spent 15 months living in nine different communities around the world. During that time, they researched the impact of social media in everyday lives of the people. According to reports, it has formed relationships among different civilizations around the world and brought people together whether they are Muslims women on the Turkish border, Chinese factory workers, Poor children in Brazil, or IT professionals in India.
Following are 15 ways how these sites are changing our world we live:
1. Memes became our moral way what is right and what not
Over the years, there has been an increased use of memes in social media. Memes can be used as humorous jokes and parodies as well as to deliver serious religious messages.
2. Social media is an important catalyst to educate people
It's another hype that spending too much time on websites such as Twitter, Facebook, etc. distracts children from their studies. That may be true in some cases, but study found that there are many schools around the world that recognize that social media helps in informal learning and in some Continue reading →