These days, young millennials from all around the world are logging on to social media platforms that are hip and trendy. Among these platforms and websites is an app called Snapchat that is quickly gaining market share. It's a great network app that is behind Instagram and Facebook in terms of market share of youngsters using smartphone social networks applications. So it can be concluded that this software has become more popular than some of the well-known names in this field market, especially in the age group between 18 and 34.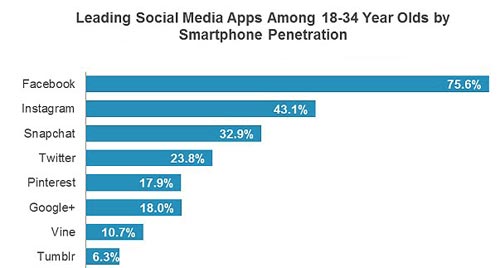 Snapchat is a trendy app that has become quite popular. It is a photo messaging app that was released back in September 2011. It allows users to capture photos, videos, as well as add drawings and text to the message and send it to recipients who are also registered on this network. The videos or photographs you send on are called 'Snaps'. This cool social media app is available on Android and iOS platforms.
How and why Snapchat became popular?
In an age of timelines, permanence, and revenge posts, Snapchat paved a way for youngsters to share photos freely – without the ramifications and complications of other social media platforms such as Facebook. The simple, user-friendly, and self-destructing transiency of the experience feels more natural in its communication than regular MMS, Instagram, FB, and Twitter.
This freedom along with the social nature of sharing 'in the moment' videos and photos, as well as engaging product hooks, created a powerful new venture and motivation for youngsters to switch over to Snapchat.
Furthermore, it continues to add new features, which include saving snaps and the ability to re-watch/re-play them, making them even more appealing to teenagers.
Snapchat for business promoting
Due to its increasing popularity as one of the hottest social media platform, businesses are taking advantage and using this one to gain exposure for their services and brands.
There are several ways a company can promote its brand or services on it. A company promoting its business on this application will be hitting that hard-to-target and elusive market that is young millennials. On SC, you can operate with only 10-second bursts of content, which presents the opportunity to offer more engaging and digestible content.
Following are some ways to promote your brand here:
Tease
With a 10-second limitation of displaying content, companies get an opportunity to tease users. This could include exclusive content, behind-the-scenes footage, or introducing a new product, etc. It's a great way of buzz marketing, with the capability of creating a viral storm via word-of-mouth and sharing.
Companies can promote and send offers/discount codes to users using their stories. Their clients can screenshot the snaps to use online or in-store.
Companies can engage for more than 10 seconds collectively and show content over a period of 24 hours using the story feature on Snapchat. This could either be a continuous story or ad made up of 10-second clips or could be a mismatch of events from the day. This has become a great way of attracting and engaging users.
How to protect Snapchat account from hackers?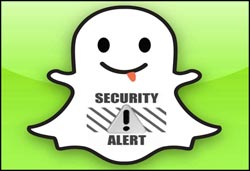 There are numerous cases online where accounts are hacked and can badly damage someone's online reputation. These type of stories usually rank higher in Google and prove challenging to remove. This cracked data remains online for a lengthy period. It's effects on someone's personal life as well as professional career can be quite devastating. This social network has already become a prey to hacking. Couple of years ago, more than 4.6 million accounts were stolen and their names and phone numbers were posted online. Therefore, one should be cautious when sharing personal information, photos, videos, etc. online. Hackers uses many of today's popular methods to crack into people accounts. Some of the tops ones are: Using Snapchat hack application, tricking users to fail on phishing sites, spying trojan horses installed on victims machines and some other ones.
Following are some tips for youngsters to keep themselves protected when sending messages and sharing photos and videos to each other:
Don't take risks
It doesn't matter if your photo is shown for even one second, there are ways to save it and share it elsewhere without your knowledge. Whether it's just your friends or a wider network, your 'snaps' are at the mercy of your recipients, so it's not worth taking the risk.
Only accept requests from people you know
Never accept a request from an individual you do not know. Make sure to verify that you have ticked the right recipient and be careful with the things you share.